Our Ray of Hope School Is Complete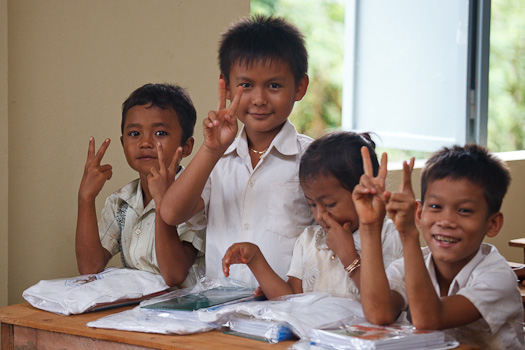 We at Stop Exploitation Now! are excited to report that construction of our Ray of Hope School in Kampong Cham Province, Cambodia, is now complete. We were in Cambodia for the school's grand opening ceremony on September 21st, where we witnessed eager children and proud parents embrace the opportunity of education.
Sincere thanks to all who contributed funds to the project. While we're no longer soliciting donations to cover construction expenses, we're still accepting funds for books and school supplies. If you wish to contribute, please make a donation today.
The Ray of Hope School (Ponlou Nay Kdey Sankhem in Khmer) serves some 300 students, many of them children of rubber plantation workers. The school was built in honor of a missing Cambodian woman who was kidnapped while working to provide support to vulnerable people.