Keep Them Moving Forward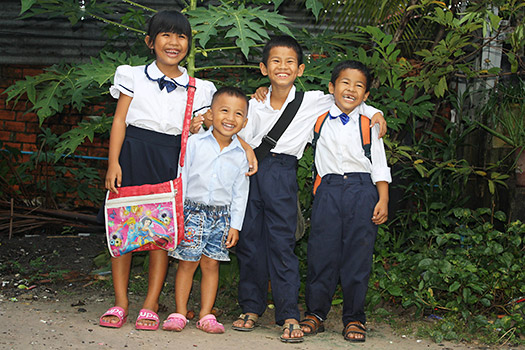 Stop Exploitation Now! is currently raising funds to help deserving populations with accessibility and transportation issues. This support may include adapted vehicles; cab fare for legal, medical, and social service appointments; crutches or prosthetics for people with limb differences; tuk tuk fees for children to get to school; wheelchair ramps; and even wheelchairs. Beneficiaries are women, children, and the disabled in Cambodia.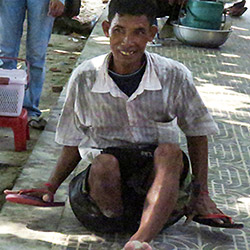 Photo courtesy of APLE
If you live in the Seattle area and would like to help us keep people "moving forward" in their lives, please mark your calendar for January 31st and February 1st, 2016, and join us at California Pizza Kitchen in Bellevue, Washington. During those two days, the restaurant will donate a portion of the proceeds for all food sold to customers who present a special Stop Exploitation Now! form with their orders.
For those currently receiving our email updates, a copy of the form will be sent in January. If you're not on our mailing list and would like to support us by eating at California Pizza Kitchen, please send a message to admin@stopexploitationnow.org and ask to join our mailing list.
If you are not in the Seattle area and still wish to help us fund accessibility and transportation in Cambodia, please send donations checks to:
Stop Exploitation Now!
15100 SE 38th Street
Suite 101 #753
Bellevue, WA 98006
You may also donate on our site via credit card on PayPal. Our email address for donations on PayPal is donations@stopexploitationnow.org.
Thanks for generously helping us keep people move forward!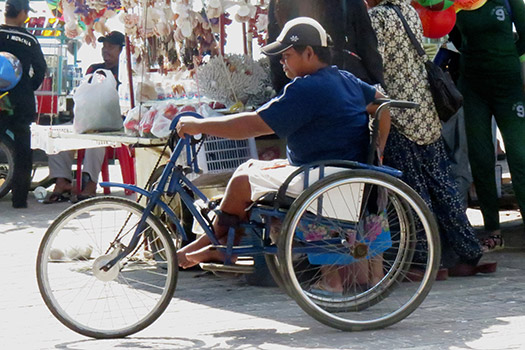 Photo courtesy of APLE