All Ears Cambodia - Helping People Hear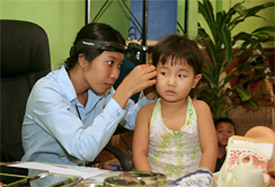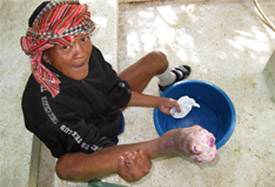 Photo Courtesy All Ears Cambodia
Stop Exploitation Now! is pleased to announce its partnership with All Ears Cambodia, an organization working to support the two million Cambodians who suffer from some degree of deafness. From children with chronic ear disease to elderly victims of leprosy, hearing impairment is a common problem in Cambodia's rural areas. Among those in need of hearing aids, less than 1% get them. Established to address the lack of specialist health care in the country, All Ears provides a unique medical service, helping Cambodians of all ages to hear.
Operating three clinics across the country and providing outreach services in eight provinces, All Ears Cambodia served some 6,000 people in 2010. As part of a program to provide "Basic Needs Support" to the vulnerable in Southeast Asia, Stop Exploitation Now! is proud to support organizations like All Ears and encourages others to do the same.
To learn more about the wonderful work All Ears Cambodia is doing in the country, please visit the organization's Web site.