Providing Support for Survivors of Acid Burns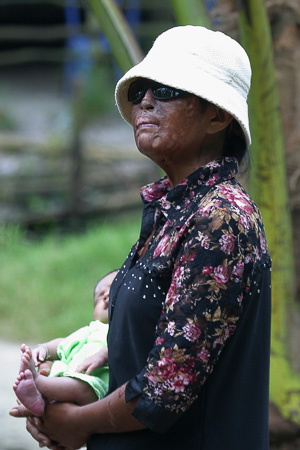 Stop Exploitation Now! supports survivors of acid attacks. In an acid attack, the perpetrator uses acid as a weapon to permanently maim or disfigure a victim. Because acid eats through human skin, flesh, and even bone, the victim is left disfigured, in lasting pain, and often with physical disabilities such as hearing or vision loss. Acid burn survivors require medical attention and are at risk for infection while their wounds heal. Additionally, they endure other psychological problems common with victims of violence such as fear and depression. Social isolation and loss of self esteem are also common. Because survivors are left with permanent physical scars, they may be stigmatized by others within the community. All of these factors make it extremely difficult for victims to find and maintain work to support themselves and their families.
Stop Exploitation Now! is advocating on behalf of acid burn victims to help them obtain necessary medical care. We also fund education for children affected by acid burn attacks, provide food and shelter for victims and their families, and support job opportunities for adult burn survivors.